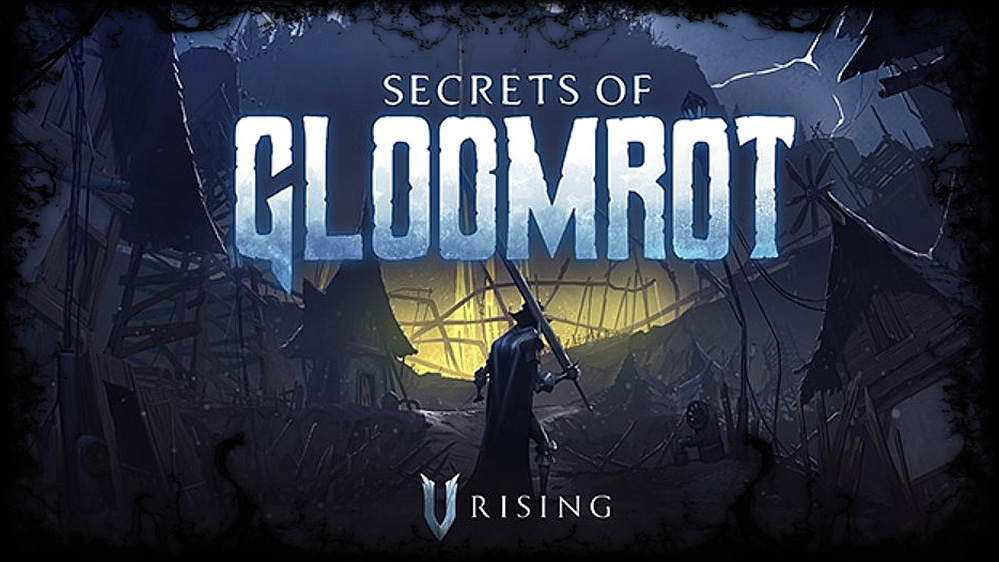 IT'S ALIVE! The first major content update for V Rising, Secrets of Gloomrot, is available to play RIGHT NOW!
BUILD bigger and better than ever before! Multi-level castles give you new and here-to-for unequaled freedom in creating the Vampire lair of your dreams in our dark fantasy open world. Build a rock-solid war stronghold, a sprawling citadel of towers, or a gorgeous mansion!
HUNT more powerful and diverse enemies than ever, with a wide array of new weapons of war. Unload black-powder death with the dual pistols, play the executioner with the hulking greatsword, and command thunder and lightning. Modify your spells with the new jewels.
So RISE from your coffins, Vampires! Gather your clan and delve into the poisoned valleys and thunder-scarred peaks of Gloomrot!