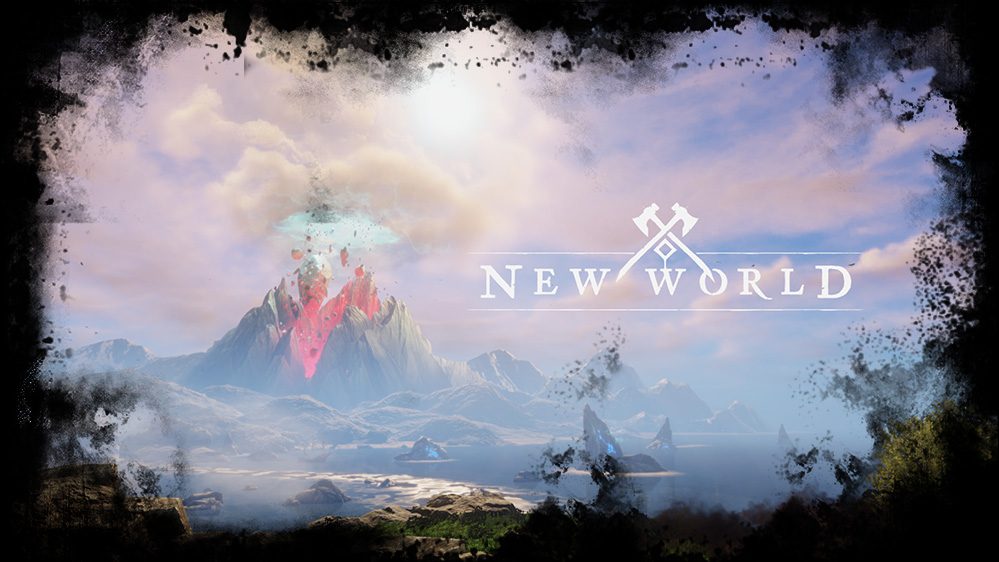 After a lot of delay, New World is launching today. 30 minutes until launch. Time to give this one a go. Been a while since I actively played an MMO. "Only" 39.41 GB download first 😛 Not much time to play during the week, but during the weekend I'll go "all in"… See you in Aeternum
Explore a thrilling, open-world MMO filled with danger and opportunity where you'll forge a new destiny for yourself as an adventurer shipwrecked on the supernatural island of Aeternum. Endless opportunities to fight, forage, and forge await you among the island's wilderness and ruins. Channel supernatural forces or wield deadly weapons in a classless, real-time combat system, and fight alone, with a small team, or in massed armies for PvE and PvP battles—the choices are all yours.
When planning their server launch times, they took fairness and feedback in mind and have designed a server roll out they hope will support the majority of our players. New World will launch in the following order:
8AM CEST EU Servers will launch (9/27 at 11pm PT)
8AM BRT South American Servers will launch (9/28 4am PT)
9PM AEST Australian Servers will launch (9/28 4am PT*)
8AM ET NA East Coast Server will launch (9/28 at 5am PT)
8AM PT NA West Coast Servers will launch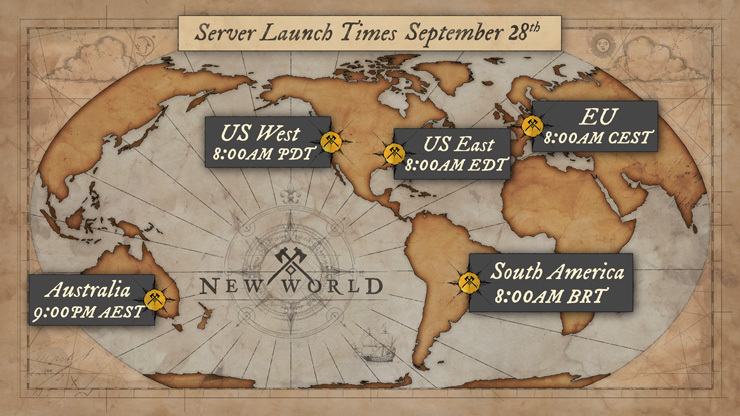 TWITCH DROPS: VINESPUN WEAPON SKINS
All 66 content creators who participated in the Battle for New World have been granted access to a Twitch Drop exclusive to their channels for the first two weeks after New World launches, alongside some free copies of the game to give away to their communities. Tune into their channels at launch to receive the Vinespun weapon skin set. You can find a full list of participants who will have access to the Vinespun weapon skin, and links to their Twitch channels, on the Battle for New World Leaderboard page.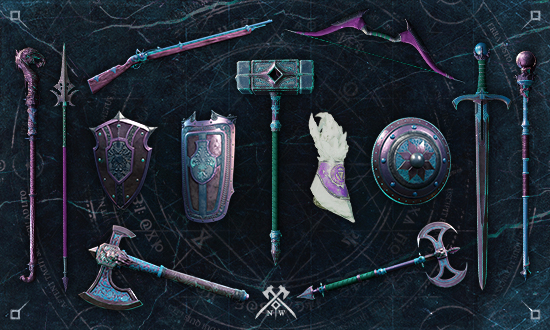 LAUNCH SERVERS
The servers listed below are the initial recommended language servers they created for New World's launch. Each server holds thousands of players simultaneously. They also have additional servers held in reserve, and they'll add the reserve servers and adjust newly created servers based on the demand in supported regions. They will be looking into other server locations post-launch.
Aeternum is a place of legend, so our servers use the names of legendary realms from mythology, such as the homes of various gods, the Underworld, or mythical cities and magical lands from various cultures. For the servers listed below, the ones with recommended languages are exactly that, for the mutual enjoyment of those interested in adventuring and using that language together. The recommended language shouldn't be interpreted as a restriction or requirement, and many are left to be a free-for-all.
US WEST
Camelot

Kshira Sagara

Linnunrata

Mulitefao

Ptolemais

Celadon

Neno Kuni

Uku Pacha

El Dorado

Nidavellir

Vourukasha

Aukumea

Mag Mell

Plancta

Riallaro

Kronomo

Ferri

Sarragalla

Theleme

Tlillan-Tlapallan

Yggdrasil

Lilliput – Recommended Language: Spanish & English
US EAST
Themiscyra

Cantahar

Aztlan

Yaxche

Topan

Valhalla

Xibalba

Morrow

Locuta

Krocylea

Adlivun

Minda

Loloi

Kay Pacha

Frislandia

Calnogor

Mictlan

Ensipe

Dominora

Pyrallis

Eden

Maramma

Ute-Yomigo

Sitara

Silha – Recommended Language: Spanish & English

Scheria

Oceana

Duguang

Falias

Moriai

Ruach

Heliopolis

Tritonis

Norumbega

Ys

Royllo

Ogygia

Tlalocan

Zuvendis

Atvatabar

Pleroma

Vingolf

Pahruli

Nunne Chaha

Valgrind

Orun

Takamagahara

Aarnivalkea

Orofena

Olympus
CENTRAL EUROPE
Asgard

Duat

Eurytheia

Finias

Hades

Hellheim

Ekera

Gaunes

Abaton

Harmonia

Alastor

Fae

Slavna

Tupia

Albraca – Recommended Language: German & English

Learad – Recommended Language: German & English

Ganzir – Recommended Language: German & English

Silpium – Recommended Language: German & English

Utgard – Recommended Language: German & English

Antillia – Recommended Language: German & English

Styx – Recommended Language: German & English

Ravenal – Recommended Language: German & English

Annwyn

Hyperborea

Sanor

Rocabarra

Zerzura

Amenti

Glyn Cagny

Saena

Urdarbrunn

Penglai

Alfheim

Saba

Vainola

Lyonesse – Recommended Language: French & English

Nysa – Recommended Language: French & English

Bakhu – Recommended Language: French & English

Ife – Recommended Language: French & English

Melinde – Recommended Language: French & English

Baltia

Inferni

Muspelheim

Thule

Tir Na Nog

Barri

Idavoll

Runeberg

Naxos

Murias

Bifrost

Icaria

Niflheim

Nav

Tanje

Bengodi – Recommended Language: Spanish & English

Kor – Recommended Language: Spanish & English

Bensalem

Iroko

Midgard

Ketumati

Una-bara

Karkar – Recommended Language: Polish & English

Bran – Recommended Language: Polish & English

Brittia – Recommended Language: Italian & English

Jotunheim – Recommended Language: Italian & English

Brittia – Recommended Language: Italian & English

Caer Sidi

Ishtakar

Metsola

Eridanus
SOUTH AMERICA
Albur

Eugea

Kukku

Nammu

Apsu

Kigal

Niraya

Atlantis

Hubur

Alatyr

Irkalla – Recommended Language: Spanish & English

Tuma – Recommended Language: Spanish & English

Svarga – Recommended Language: Spanish & English

Arali

Tamag

Modun

Kunlun

Liusha

Aratta

Taparloka

Kitezh

Jianmu

Dilmun

Lanka

Naraka

Dunnu
AUSTRALIA
Adiri

Baralku

Duzakh

Agartha

Eridu

Yama

Zara

Barzakh

Hsuan

Utopia

Buzhou