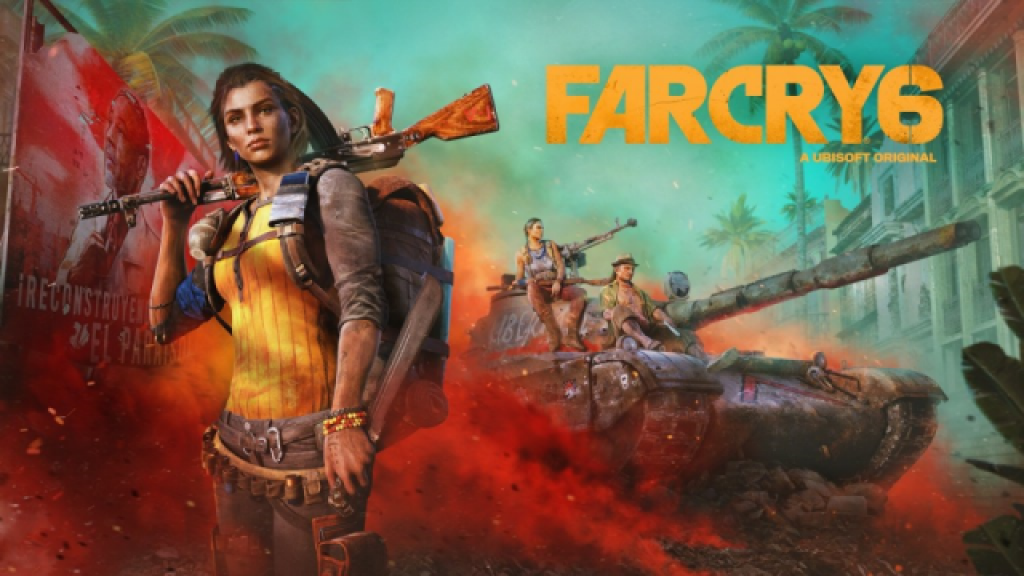 It's again time for a new FAR CRY game and we love it. FAR CRY games are always fun!
Far Cry 6 will be available 7th October, 2021 on Xbox Series X, Xbox One, PlayStation 5, PlayStation 4, Uplay, Uplay+, Epic Games and Stadia
About:
As a local Yaran, Dani Rojas (playable as either a woman or man), players will utilize guerrilla tactics to dismantle Antón's regime. Fortunately, you won't have to fight alone, as you'll be joined by charismatic rebels including Clara Garcia, the leader of the revolutionary group Libertad, and Juan Cortez, an ex-KGB spy and guerilla master. You'll also be able to team up with all-new animal companions like Chorizo, the wiener dog, or Guapo, the ferocious crocodile.
Playable solo or in two-player co-op, Far Cry 6 features the series' most varied open world yet, with dense urban environments coming to Far Cry for the first time. Players will be able to explore and traverse cities, towns, and the lush jungles of Yara in new ways including horses, tanks, and DIY vehicles. To take down Antón's regime, players will have to embrace the "resolver" spirit and make use of whatever they can find and customize their arsenal to suit their needs. From a motorcycle-engine-powered minigun to a homing-missile backpack, there's a resolver solution to any problem.