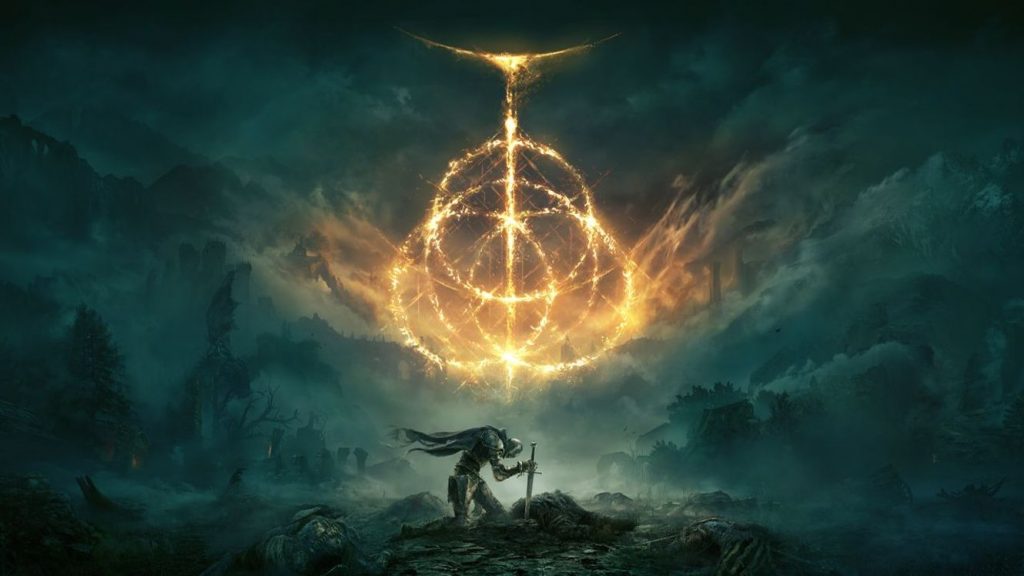 Elden Ring was shown for the first time at the end of Summer Games Fest (Watch out! VERY PINK! link) event. And the date is:
21st January 2022 for PC, PlayStation 4, PS5, Xbox One and Xbox Series X/S. Very happy to see there is no console exclusivity!!! (Awful practice!)
"The Golden Order has been broken.
Rise, Tarnished, and be guided by grace to brandish the power of the Elden Ring and become an Elden Lord in the Lands Between.
ABOUT:
Featuring a vast and seamless landscape with natural weather and time-of-day progression, players will become fully immersed in the world of ELDEN RING as they begin their journey and choose on their own path. Traverse on foot or horseback, alone or online with friends across grassy plains, suffocating swamps and lush forests. Ascend spiraling mountains, enter breathtaking castles, and witness other sites of grandeur on a scale never seen before in a FromSoftware title. ELDEN RING's role-playing and customization options allow players to define their own unique playstyle. Experimentation is encouraged with a wide variety of weapons, magical abilities and skills found throughout the world; enticing players to follow previously unexplored progression paths.
ELDEN RING gives players the opportunity to chart their own path through its world. Choose to run headlong into fierce battles against daunting foes or take advantage of the game's stealth and combat systems to gain the upper hand. It is up to the player to decide how to handle the many challenges that lay before them.
A NEW FANTASY WORLD
Journey through the Lands Between, a new fantasy world created by Hidetaka Miyazaki, creator of the influential DARK SOULS video game series, and George R. R. Martin, author of The New York Times best-selling fantasy series, A Song of Ice and Fire.
I was not sure what to think about the Elden Ring when they first announced it. The collaboration between Hidetaka Miyazaki and George R. R. Martin do wonders for hype and publicity but…
Don't get me wrong I love both worlds, Miyazaki's, Dark/Demon's Souls and Martin's, A Song of Ice and Fire are both amazing games and TV-series, respectively, but do they fit together? I might be to fast to judge (sorry) but I don't think they do. I don't think they need each other at all tbh.
Let's take Martin's world first, A Song of Ice and Fire/Game of Thrones:
I've consumed A Song of Ice and Fire, or Game of Thrones (Actually the name of the first book and HBO might have thought the last one was a more "fitting name" for the masses) like anyone else, even if they only had a tiny bit of interest in fantasy, most folks love it. I also read all the books which sadly, the last book got swallowed up by the series fame and as far as I know is not finished still. And with all respect to George, without HBO, would not have reached the popularity it has today. Both books and the TV series jump around a lot and you never really get into the story as much as one like too. I don't say it's necessarily a wrong way of story telling, but it require another level of engagement from the main stream audience, which lets face it, have for most part the attention span of a 3-year old with all kinds of letter combination attached to their sufferings. So if the last book is totally different from the TV-series ending, it will be…well if there is a man for the job, George R. R. Martin is your guy.
Then there is Demon's Souls/Dark Souls (and Bloodborne, not with the Souls name but not without soul, don't think I can take credit for that, it must have been said before) game series:
It started with Demon's Souls on the PS3 and continued with Dark Souls 1, 2 and 3. All with big castles, swords and metal armor, and of course demons. The story in all games are vague at best and it may seem the games only purpose is to show you, "YOU DIED" as many times as your monitor can handle before getting those letters burnt into it, so every time your screen has a bright background you see the shadow of your demise for all eternity. But when you throw all you think you knew about game mechanics away and think different (Not to die and loose all your 100 000+ souls before leveling up) the games are a treat.
Both creators are strong characters in their respective fields and to be a fly on the wall in that meeting room…
There are a lot of similarities though:
Huge castles
Swords and metal armor
Magic
Death and despair
And if your favorite characters seems to die off a lot, be sure to know that you will too, again and again and a….
Well I hope I'm totally wrong in my somewhat ambivalent assumptions and that it will be an amazing game. Open world Dark Souls? If done right, yes please! Also 21 is a very good number…just saying 😉 Must resist…must…fuck it! Hopefully they don't expose it to air or moisture, it might get "Tarnished" (I'm sorry, could not resist…)
Check out the website for more info:
https://en.bandainamcoent.eu/elden-ring/elden-ring