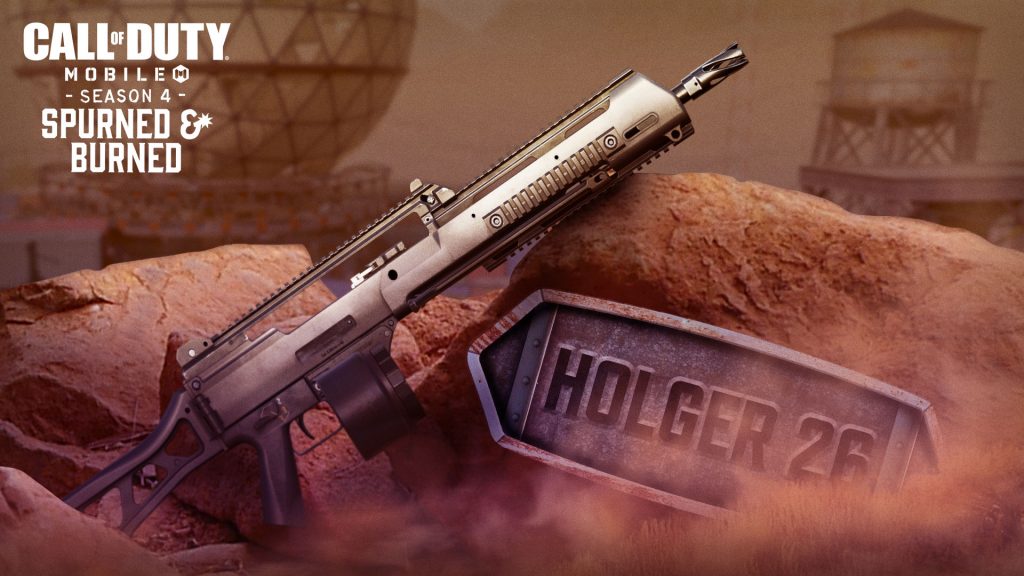 Get ready to head back to the wild west this week with Season 4: Spurned & Burned! The new season comes with a brand-new Battle Pass full of operators, epic weapon blueprints, emotes, calling cards, a brand-new functional weapon, a new scorestreak, and more!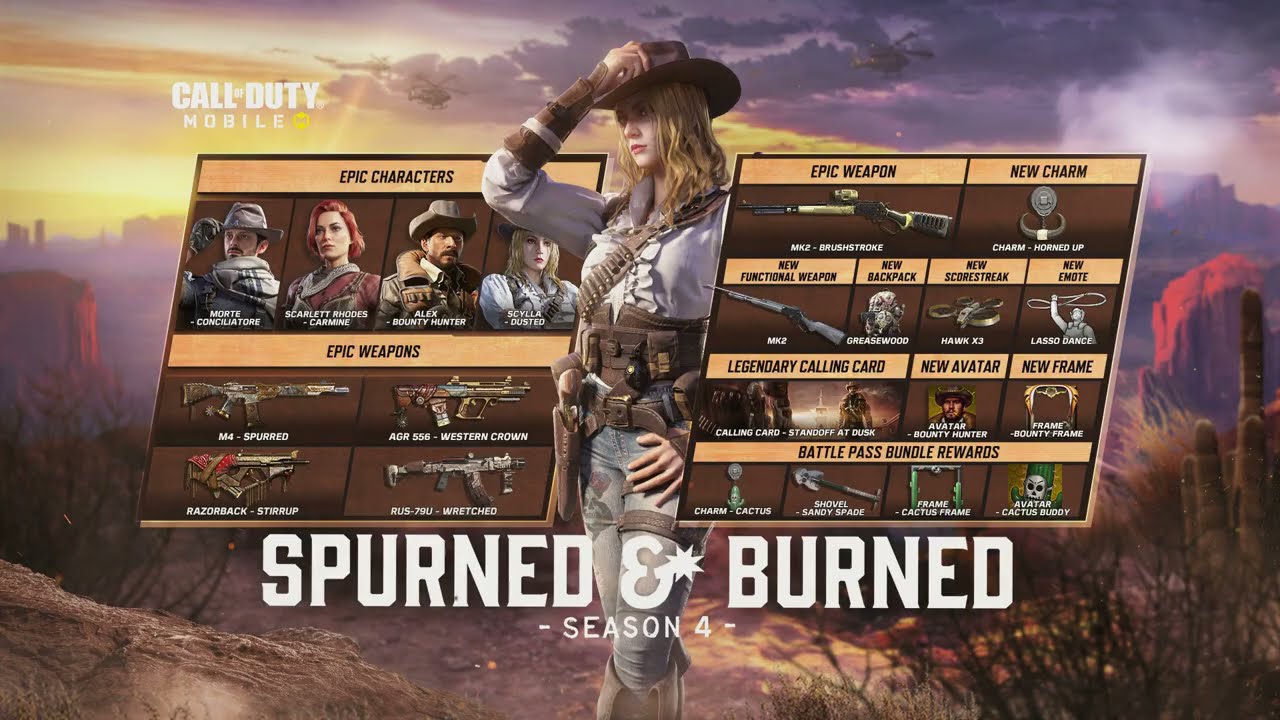 About:
Hidora Kai has been taken aboard General Shepherd's ship, but a new enemy Operator is sent to break him out. Meanwhile, the UAC encounters Templar in Texas, eager for news of Russell Adler's whereabouts.
Welcome to Spurned & Burned, the fourth season of Call of Duty: Mobile. Releasing on May 26, Season 4 introduces an updated Multiplayer map, new featured game modes, new weapons and Blueprints, the iconic Heartbeat Sensor, the Hawk X3 Scorestreak, Gunsmith 2.0, Clan Wars, new events and challenges, and 50 tiers of new earnable rewards in the Season 4 Battle Pass. Progress through the tiers just by playing the game.
Spurned & Burned goes live on May 26th at 5 pm (PT).