Twitch has launched a new Pools, Hot Tubs, and Beaches category in response to "community and advertiser feedback".
The announcement came after a controversial "hot tub meta", with streamers complaining that advertising had been suspended from their channels without warning or explanation.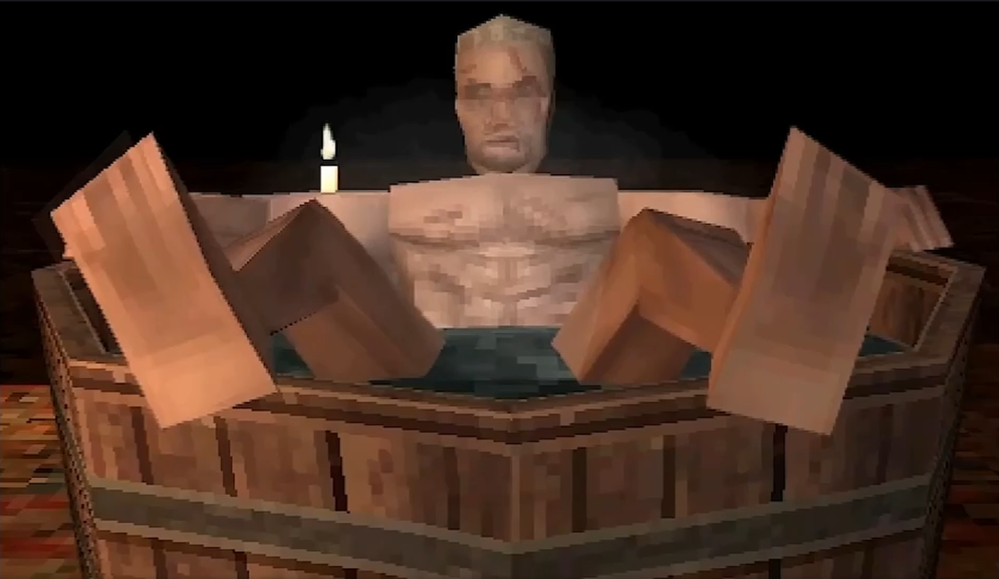 Here is the statement from Twitch:
Over the past few weeks, we've seen and had many conversations about Hot Tub streams, and we want to address it candidly. The content brings up questions that are complex with few easy, clear answers. We're approaching it thoughtfully and respectfully, which is why we've taken our time to address it publicly after a lot of internal deliberation. Given the nuances, this is going to be a long post but we wanted to explain in detail our thinking and approach, as well as next steps both in the short and long term.
Much of the conversation we've seen has focused on the people who are streaming this and similar content, including assumptions about their motivations and intentions, and we want to make a few things clear: first and foremost, no one deserves to be harassed for the content they choose to stream, how they look, or who they are, and we will take action against anyone who perpetuates this kind of toxicity on our service. Second, while we have guidelines about sexually suggestive content, being found to be sexy by others is not against our rules, and Twitch will not take enforcement action against women, or anyone on our service, for their perceived attractiveness.
How our Policies Apply
There has been confusion around whether streams from hot tubs are permissible under our current policies, and we understand why our rules as written have contributed to that confusion. Under our current Nudity & Attire and Sexually Suggestive Content policies, streamers may appear in swimwear in contextually appropriate situations (at the beach, in a hot tub, for example), and we allow creative expression like body writing and body painting, provided the streamer has appropriate coverage as outlined by our attire policy. Nudity or sexually explicit content (which we define as pornography, sex acts, and sexual services) are not allowed on Twitch.
Our intention with the Sexually Suggestive policy was to draw a line on content that is overtly or explicitly sexually suggestive, not to ban all content that could be viewed as sexually suggestive–but we acknowledge that our rules are not as clear as they could be. Prohibiting every form of content that could be interpreted as suggestive would also result in far more restrictions on the video games and premium content that we currently allow, especially considering the ways that female characters are sometimes objectified or presented in a sexualized manner.
Sexually suggestive content–and where to draw the line–is an area that is particularly complex to assess, as sexual suggestiveness is a spectrum that involves some degree of personal interpretation of where the line falls (as opposed to determining whether or not there is nudity). We will always aim to avoid being overly punitive based on assumptions–when we have taken enforcement action on this content, we've only done so in the case of a clear violation of our guidelines. To make the lines between what we consider to be overtly or explicitly sexually suggestive more clear, our team is planning to update our policies on sexually suggestive content in the coming months.
We also want to address questions from our creators about suspending advertising on their channels. On Twitch, brands get to decide where and when their ads appear. Today, they can target or avoid specific categories of content and flag channels that don't meet their standards. This means that Twitch, in rare cases, will suspend advertising on a channel at the advertisers' request. We absolutely do not permit brands to use protected characteristics as a filter for advertising targeting or blocking. We recently suspended advertising on some channels that were flagged by the majority of our advertiser base and failed to notify them. Our creators rely on us, and we should have alerted affected streamers to this change before it happened–it was a mistake not to do so. We're working with individual creators to address their specific situations and restore ads where appropriate.
What's Next
We recognize that our diverse, global community has a broad range of interests and preferences, and not all of the content allowed on Twitch is relevant to everyone. We think it's important that viewers have choice in determining the type of content that is suggested to them, and brands have the right to determine where their ads appear on the service. We are working to develop more robust controls for advertisers and viewers to enable them to control their experiences on our service.
Additionally, we need to provide creators with a better understanding of what "brand safe" means to advertisers outside of our Community Guidelines and Terms of Service, and provide better ways to categorize their content. These–along with updates to the sexually suggestive policy–are longer term solutions that will take time to build and implement.
In the immediate term, one of the challenges this situation has highlighted is the lack of specificity in the "Just Chatting" category. Viewers can flag content as "not interested" in order to remove specific channels or categories from their recommendations. However, due to the broad range of content in "Just Chatting," and the fact that many creators stream in "Just Chatting" for a portion of their streams, that is not an effective way to remove a specific subset of content, like creators streaming in pools or hot tubs.
Community and advertiser feedback made clear that we need to offer more ways to control the content that's recommended as well as where ads appear. So, we're introducing a new category: Pools, Hot Tubs, and Beaches. If you have chosen swimwear that is allowed under the "Swim and Beaches" contextual exception to our standard Nudity and Attire policy, you should stream into the Pools, Hot Tubs and Beaches category. We'll be reaching out to creators with more details on how to use this category moving forward.
This is not intended to be our long-term solution to improve brand targeting capabilities and increase personalization in our recommendations. It does, however, solve a few issues for all audiences in the near term. Creators can continue to stream content that falls into this category as long as it doesn't violate our guidelines. Viewers can better avoid recommendations for content that they don't want to see, and those wishing to view this content will have an easier time finding it. And brands can either opt-in or -out of this category based on whether it aligns with their target audiences, like they can today with any other category.
The Pools, Hot Tubs, and Beaches category is live today. This article provides more information about what kind of content should be streamed to this category. We have a lot of work to do and it's going to take time to implement all the changes we've outlined. We'll share updates on this work as we have them.