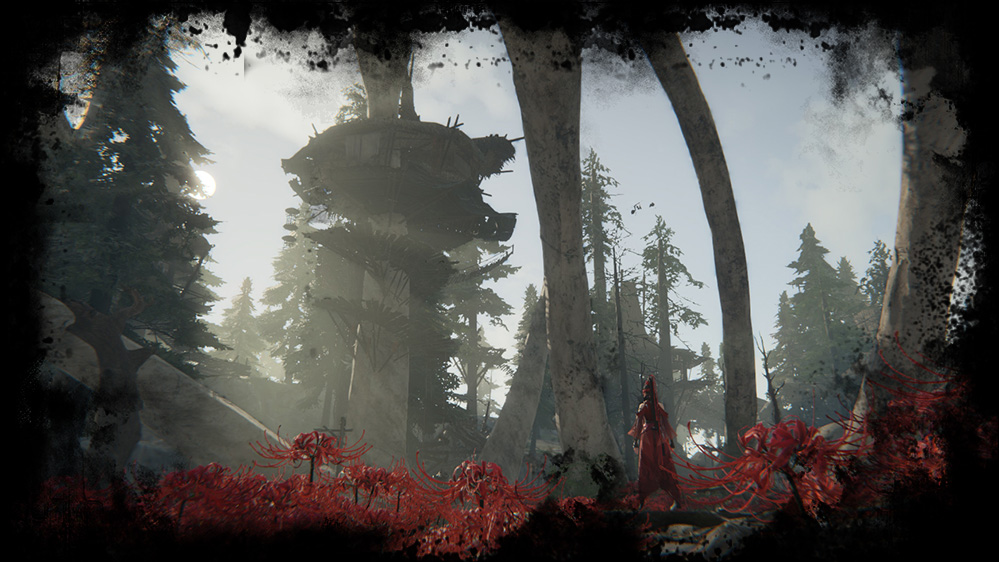 NARAKA: BLADEPOINT is a 60-player action Battle Royale offering players insane mobility powered by parkour and grappling hook, a vast arsenal of melee and ranged weapons, and a roster of characters with powerful abilities—transform yourself into a gigantic Vajra Warrior and crush your enemies!
FAQ:
1. Global Launch Schedule
Q: When will the servers be up?
A: The NA/EU/AS/SEA servers will be open at PDT 8/11 19:00.
Here's the detailed schedule:
2. Launching the Game
We advise all players to turn on the Windows Virtual Memory settings to avoid lag or flashback issues in game.
Step 1: Right-click This Computer and click on Settings.
Step 2: Now type performance on the search bar and select Adjust the appearance and performance of Windows.
Step 3: Select the Advanced tab in the pop-up window. Choose the Virtual memory section and click on Change.
Step 4: Select the Automatically manage paging file size for all drives box on this window and all done.
Q: Cannot launch the Game
A: For those who can't open the game client, please follow these instructions:
1. Restart your computer and launch Steam
From a game's library page, select Manage > Properties.
Select the Local files tab and click the "Verify integrity of game files" button.
Steam will verify the game's files – this process may take several minutes.
2. Make sure all NARAKA: BLADEPOINT files are given exceptions from any antivirus software on your PC.
3. You could also @BUG at the #submit-here, contact our community managers on our Discord server, or send an email to service@narakathegame.com
Q:What should I do if the game is stuck on the "24 Entertainment" Logo or fails to run at all?
A:Please try to install the .net and vc++ 64-bit environment, download address:
.net environment:
https://www.microsoft.com/en-in/download/details.aspx?id=30653
If the .net environment cannot be installed properly, please try to reset your computer.
Specific steps: Start button – Settings – Update and Security – Recovery – Start, please check whether you need to backup before execution.
Vc++ environment:
https://support.microsoft.com/en-us/topic/the-latest-supported-visual-c-downloads-2647da03-1eea-4433-9aff-95f26a218cc0
Q: How to deal with the game failing to run or the game encountering other problems?
A:1. Confirm that the configuration meets the requirements, please try to perform operations such as updating the graphics card driver or clearing memory.
If there are still problems updating the graphics card driver, you can try to uninstall the driver and reinstall it, while choosing clean installation.
NVIDIA Geforce Experience download address: https://www.nvidia.com/en-us/geforce/geforce-experience/download/
NVIDIA Graphics card basic troubleshooting for video corruption / crashing / system lock ups / freezes / BSOD: https://nvidia.custhelp.com/app/answers/detail/a_id/3565/kw/BSoD
2. Try to close the computer's anti-virus software or other security defense software.
3. Use the driver management software to check whether the sound card driver exists, if it exists, please uninstall the driver.
4. If the above solutions do not work, please send an email to service@narakathegame.com.
3. Other Issues
Q: Where can I claim my pre-order rewards during the Launch Week?
A: After the game is officially launched, you will receive your pre-order bonus items in-game.
For players who have purchased the Ultimate Edition, the digital art booklets and soundtracks will also be available along with the game at launch, to which you will have access at: MY ACCOUNT > ACCOUNT OVERVIEW > MY PURCHASE. You can check all the information of pre-order bonuses and edition details at this interface.
*LAUNCH WEEK SPECIAL OFFER: Buy the game before August 19th for your PRE-ORDER BONUS!*
Q: Will my character information be synchronized between different servers?
Your character's information and progress will be shared between different servers.
Q: I would like to buy Exclusive Items of ASURA Edition, but I have already bought Standard/Deluxe/Ultimate Edition. What should I do?
A: You could buy Exclusive Items of ASURA Edition in game after launch; If you have bought other Editions on Steam, you could directly buy ASURA DLC after launch.
4. Global Launch Events
We've prepared a series of events for YOU to have fun with.
Participate in the Giveaways, Tournaments, Contests, Content Creator program to win special rewards!
CHARACTER CREATION CONTEST: NEW SEASON
CONTENT AFFILIATE PROGRAM FOR NARAKA: BLADEPOINT
Immortal Treasure giveaway on Twitter
5. Feedback on in-game misconduct
Q: How do I report in-game improper behaviors such as collusion and AFKs?
A: Players can press R to report when spectating the battle in the game. But players can also search for users in the lobby for reporting or do it on the performance page, etc.
6. Purchase Now
You can now purchase the game on our official website and Steam.
Don't miss out on the special launch week offer with up to $11.98 off till August 19th at:
https://www.narakathegame.com/
Follow us to keep updated on NARAKA: BLADEPOINT news!