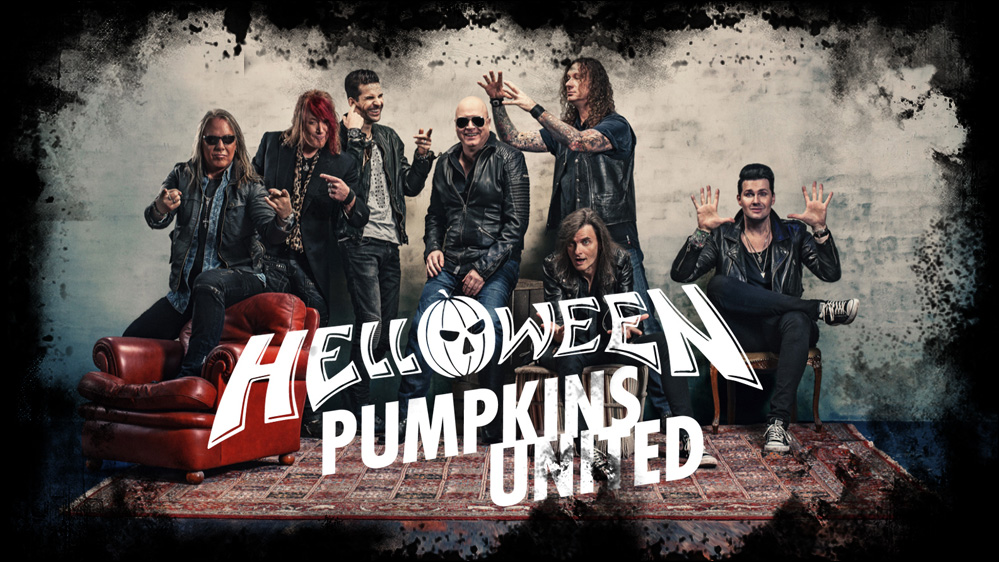 Happy Happy Helloween…Lots of memories listening to Helloween, good memories. Recently a nice crazy Spanish lady tried to convince me that hey are still good.
Don't get me wrong, they are, but I kind of drifted away from the Power Metal scene long time ago. But I'm happy with the memories and I kind of had a full time experiencing them back in the late 80'ties. Also had a chance to see them live again at Tons Of rock 2018.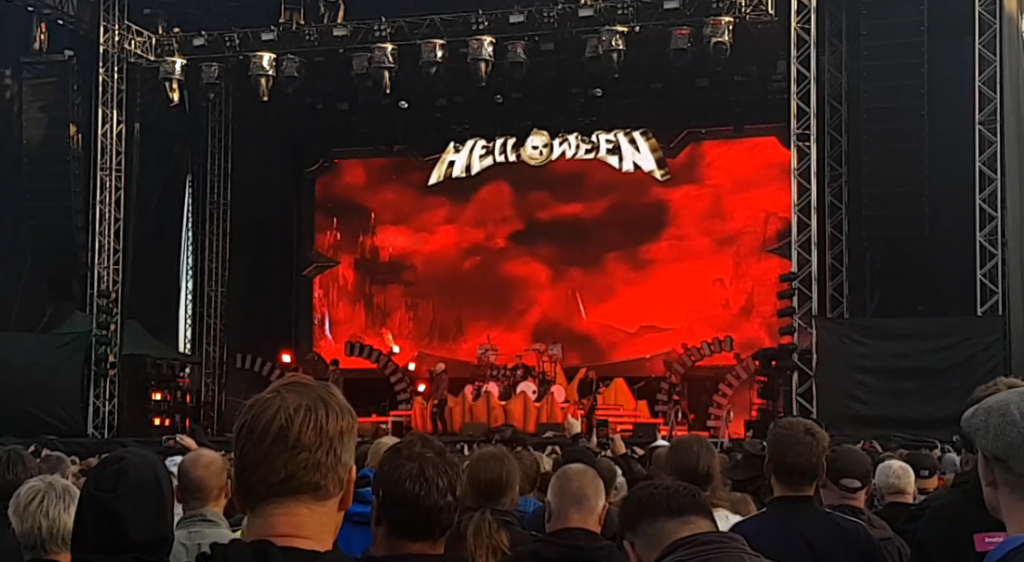 Anyway here are some Hellowwen info and their latest "Skyfall" taken from the album titled "Helloween" so you can judge for yourself:
Helloween is a German heavy metal band founded in 1984 in Hamburg, West Germany by members of bands Iron Fist and Gentry. Its first lineup consisted of singer and guitarist Kai Hansen, bassist Markus Grosskopf, guitarist Michael Weikath, and drummer Ingo Schwichtenberg. After the release of a self-titled EP and their debut album Walls of Jericho in 1985, it expanded into a quintet with the addition of singer Michael Kiske, Hansen choosing to focus on guitar instead. Under this line-up, they released the Keeper of the Seven Keys albums (1987 and 1988), which established Helloween as a notable heavy metal band and led to the creation of the power metal subgenre. Hansen left the band soon after the release of Part II and was replaced by Roland Grapow. After leaving Helloween, Hansen formed Gamma Ray.
Helloween's first two albums without Hansen, Pink Bubbles Go Ape (1991) and Chameleon (1993), were commercial and critical failures, which created tensions between band members and led to the firing of Schwichtenberg and Kiske. They were replaced by Uli Kusch and Andi Deris respectively. The albums released under this line-up, Master of the Rings (1994), The Time of the Oath (1996), Better Than Raw (1998) and The Dark Ride (2000), received warmer reception from both fans and critics, gradually establishing Helloween as a successful band again.
However, tensions led to the dismissals in 2001 of both Grapow and Kusch, who then went on to found Masterplan together. Grapow was replaced by Sascha Gerstner, but the attempts to find a new drummer were chaotic and finally, Mikkey Dee of Motörhead fame recorded the drums for the next album Rabbit Don't Come Easy (2003). The band finally found a stable drummer in Daniel Löble in 2005. Under this line-up, the longest in its history, the band has released four successful studio albums: Keeper of the Seven Keys: The Legacy (2005), Gambling with the Devil (2007), 7 Sinners (2010), and Straight Out of Hell (2013). Their fifteenth and latest studio album, My God-Given Right, was released on 29 May 2015.
On 14 November 2016, the band announced that both Hansen and Kiske were rejoining Helloween for the Pumpkins United World Tour that would take place from October 2017 to December 2018, extending the band into a septet. The tour ended up being the biggest one in the band's history as it comprised 69 shows and lasted for 14 months.[2] On 4 October 2019, the live album United Alive in Madrid and the live DVD/Blu-ray United Alive were released. The reunited line-up perdured after the tour, releasing the band's sixteenth studio album, Helloween, in June 2021.
Since its inception, Helloween has released sixteen studio albums, three live albums, three EPs, and twenty-nine singles, and has sold more than eight million records worldwide. Along with Grave Digger, Rage and Running Wild, Helloween is considered to be one of the so-called "big four" of the 1980s German power metal scene.