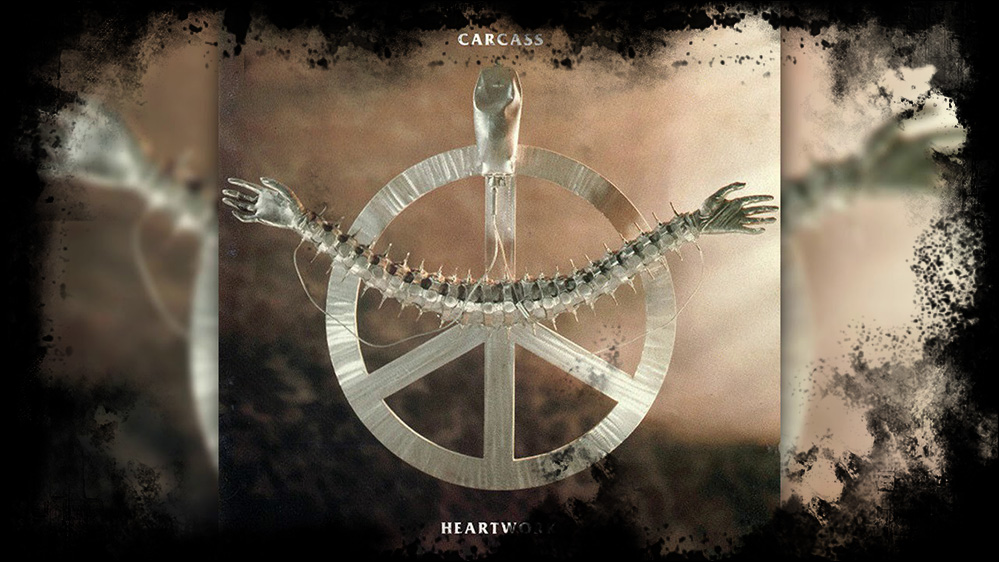 This time we take you back to Liverpool 1986. The album I linked is a great one and I've been listening to it regularly from the day it came out.
The sculpture depicted in the Heartwork cover art, "Life Support 1993," was designed by H. R. Giger (1940-2014), and is an update of a sculpture he created in the late 1960s. If you don't know who H. R. Giger is by the way!(?) he is best known for his book Necronomicon (1977), as well as his design work for Ridley Scott's 1979 feature film Alien. But where was I, yes:
CARCASS:
Carcass are an English extreme metal band from Liverpool that was formed in 1986. The band have gone through several line-up changes, leaving guitarist Bill Steer and bassist and vocalist Jeff Walker as the only constant members. They broke up in 1996, but reformed in 2007 without one of its original members, drummer Ken Owen, due to health reasons. To date, the band have released six studio albums, two compilation albums, four EPs, two demo albums, one video album, and six music videos.
Carcass are regarded as pioneers of the goregrind genre. Their early work was also tagged as "splatter death metal", and "hardgore" on account of their morbid lyrics and gruesome album covers. Their fourth album, Heartwork (1993), is considered a landmark in the melodic death metal genre. Carcass were also one of the few death metal acts to sign to a major label, with Columbia Records handling North American distribution for Heartwork, while the album was distributed worldwide by Earache who released all of the band's albums up to and including Swansong (1996).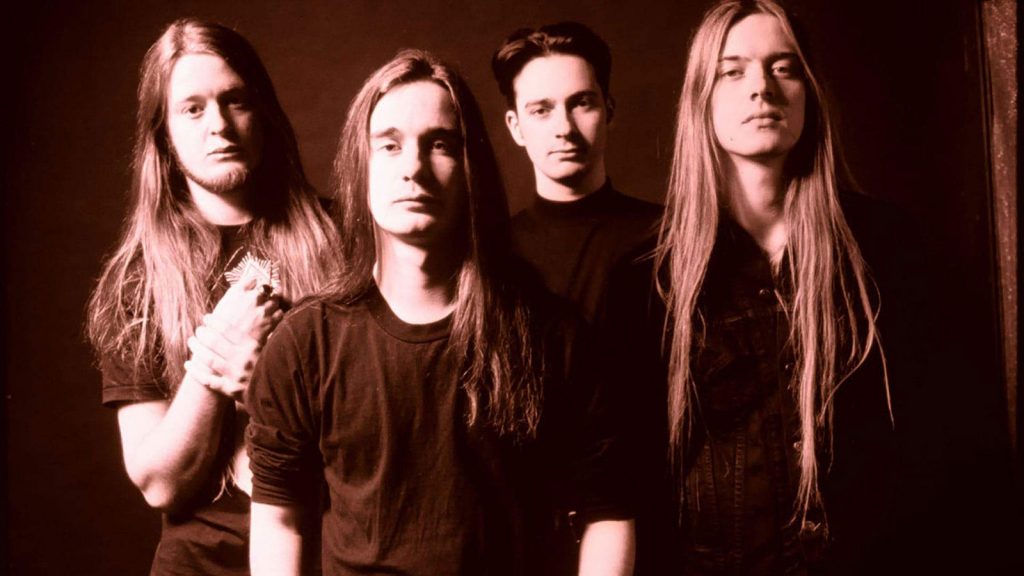 Members
Bill Steer
Jeff Walker
Daniel Wilding
Tom Draper
Past members
Michael Amott
Sanjiv Summer
Mike Hickey
Carlo Regadas
Ken Owen
Daniel Erlandsson
Ben Ash
Carcass discography
Reek of Putrefaction (1988)
Symphonies of Sickness (1989)
Necroticism – Descanting the Insalubrious (1991)
Heartwork (1993)
Swansong (1996)
Surgical Steel (2013)
Torn Arteries (2021)