The last week I've been refreshing my Diablo "skills" just in time for the last Diablo IV server stress test, or sever slam as they call it.
The all open beta starts in about an hour and I'm looking forward to test it again. I also did the last beta test and I have to say, they are getting much closer to the "real" Diablo feeling with this one. Diablo III was good, but not the dark and gritty game we "all" hoped for…
In my Diablo walk down memory lane I also tested Diablo Immortal on my trusty old phone and all the hate the game got is unjustified. I was pleasantly surprised over how goods it actually played on the phone. Sure the insane cash grab is there but is easy to avoid if you play casually. (I got to level 60 and Paragon level 40)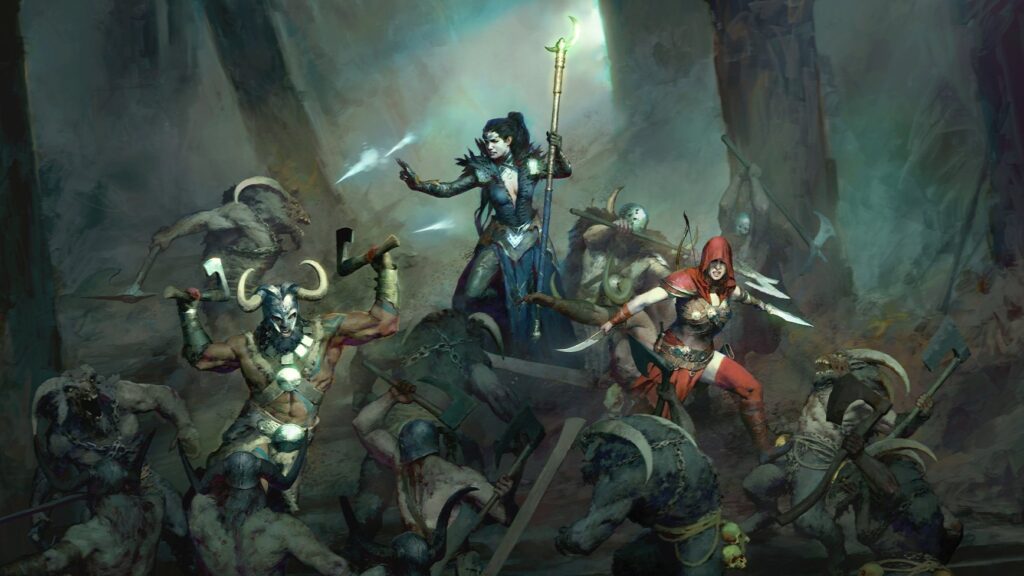 Well now it's soon time for a new Diablo. Diablo IV will launch 06.06.23 and the beta is almost here. Jump in 😉
The beta opens: May 12, 12pm PT / 3pm ET / 8pm GMT!
HELL WELCOMES ALL
Diablo IV is the ultimate action RPG experience with endless evil to slaughter, countless abilities to master, nightmarish dungeons, and legendary loot. Embark on the campaign solo or with friends, through beautifully dark settings, or explore a shared world where players can meet in towns to trade, team up to battle world bosses, or descend into PVP zones to test their skills against other players.